My uncle has an amazing career. He has one of those ideal jobs where he travels ALL of the time. Of all the countries in the world, he can count on one hand how many of them he hasn't been to. Being a single, career-minded man, his lifestyle is somewhat different than those of our typical suburban family. He currently has two homes in Dallas, and just moved his third home from London to Prague. He speaks English, French, Spanish, and is almost fluent in Chech. I remember one year, he was visiting for Thanksgiving, and before he came back for Christmas, he had been to four countries! He has other wealthy, bi/trilingual, career-minded friends, and when they go to (upscale) dinners, conversation usually takes place in more than one language.
It is a long running family joke that when he comes into town for holidays, we pull out all the stops by ordering Costco pizza for a quick family dinner. My grandma L♥VES Costco pizza. We've eaten it for as long as I can remember. When I was little, whenever we would frequent the super store, we'd stop for a bite, and other times we would drive over just to have a slice.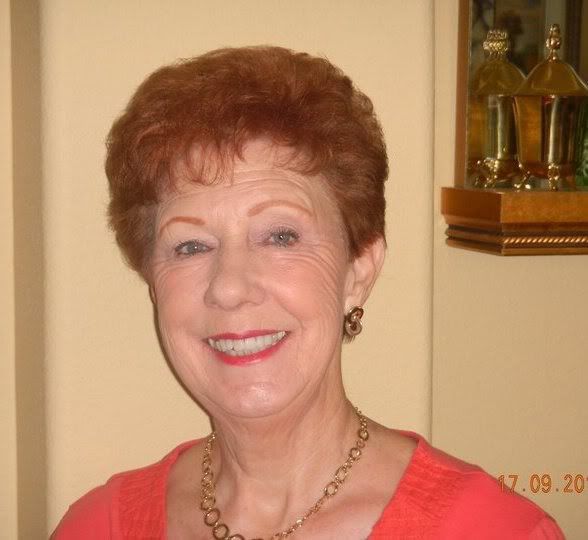 My grandma has never liked hot dogs, but on a recent trip to Costco, there was a wait for a slice of pizza. Rather than wait, she chose to try their infamous frankfurter. She loved it! Now she goes about four to five afternoons a week for lunch and sometimes again for dinner.
Normally my grandma buys two hot dogs and a Diet Coke, and sits down to eat. She people watches [one of our favorite things to do in busy places], and takes her time eating, savoring the meal. If an anonymous patron were to strike up a conversation, or if she felt like someone was looking at her, noticing her with [*gasp!*] TWO hot dogs, she is sure to mention that she is bringing home a hot dog for her husband.
When she finishes eating her hot dog, and notices that there has been a
complete guest turnover
in the Costco food court, she gets up, casually walks to the soda fountain and refills her drink. Then, on her "way out the door," she finds a new place to sit. It is there that she nonchalantly eats her second hot dog!