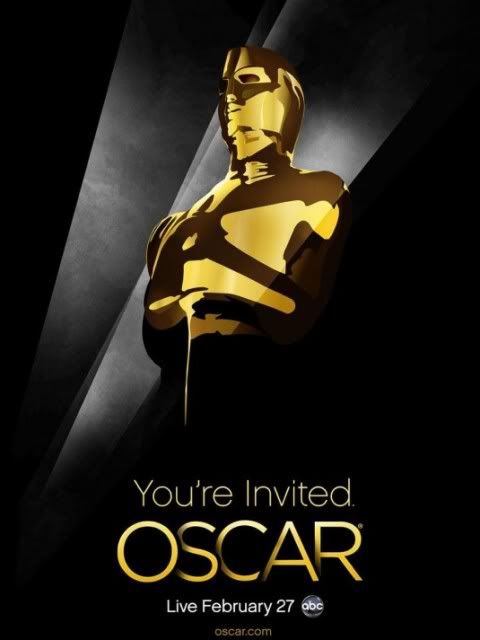 It's no secret. I L♥VE movie award season! I love movies, I love celebrities, and I love seeing what everyone wears, and i love having my own private version of The Fashion Police in my living room. Today, one of the vendors that my office works with came by and dropped off a ballot sheet. They are having a "Fantasy Oscar Winner contest." Everyone who wishes to participate pays $5.00 to join and the winner(s) get to keep all the money along with other prizes! Of course I am totally in!
There are 2 ways to enter:
1. Fill out your picks of 24 categories, and scan and upload it. From there you can e-mail it to me (via the e-mail link at the top of my blog), or upload the document using a document loader such as Google or Dropbox.com (Both are Free!), then put the document's link in the comments below THIS POST (PS feel free to leave a comment in this post, but just know that only comments following contest entries will be counted for the giveaway).
2. I don't want to make this give-away too easy, so if you don't have access to a scanner and all that uploading jazz makes your eyes cross; you can write a blog post announcing your picks!
But
, the blog post can't just be a half-arsed "here-are-my-picks-list." Make it cute, and pretend to put some time into it.
Whoever gets the most correct winners will win prizes worth up to $100.00!**
1. You must be a public follower of my blog. If you don't know how to do that, click one of the options under "Subscribe" on the top right of any page of my blog. It looks like this:
2. Fill Out/Scan/Upload/Blog your ballot sheet, and leave the link to it in the comments below
THIS POST
or e-mail them to me with the subject line reading:
83rd Academy Awards Official Ballot
.
3.
The Deadline
is Midnight on February 26, 2011, the night before the actual awards show.
Good luck everyone!