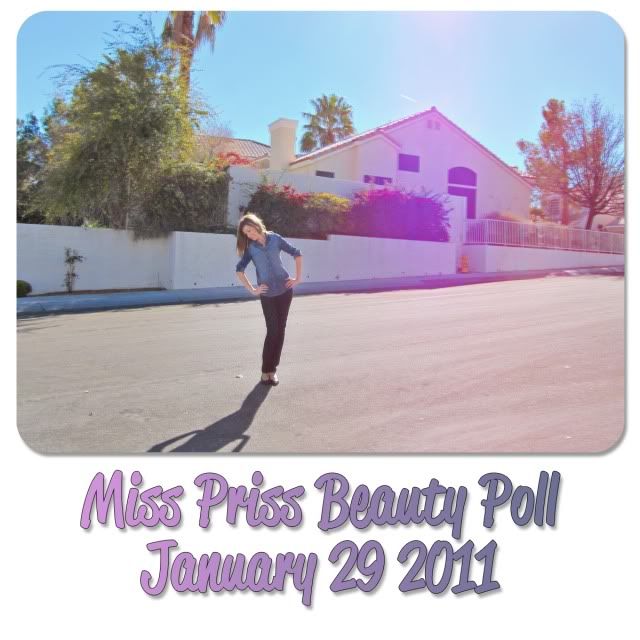 1. Mood:
To be honest, a little anxious. I feel like I have a lot on my plate, and I don't know how to go about tackling it... I need to get organized, and the thought of doing it is overwhelming - I just need to remember to breathe and I'll be fine.
2. Are you a red lipstick kinda girl?
Not yet,
but I'm trying to be
! I'm definitely a
C
O
L
O
R
lipstick kind of girl (
The nude/light pink stuff looks like concealer-lips on me
). Heck, even a
B
R

I

G

H

T
lipstick kind of girl. I just haven't mastered the art of
RED
lipstick yet.
3. Do you wear a watch?
Yes and no... I used to wear a watch every single day of my life... From about the 5th grade until college. Then the battery died, and instead of replacing it, I decided I need a new watch. I have asked for one for my Birthday and
Christmas for the past 2 years
, and I got one this year, but it wasn't what I wanted, so I exchanged it. A Rose Gold Michael Kors watch is next on my list of
Stuff-to-buy-myself
after I get my darn tuition paid this semester!
4. What was the most cringe-worthy beauty moment of your teenage years?
Toni, you're going to laugh... We used to do the most horrid lipstick look ever! I had this eyeliner that I stole from my mom Freshman year- which I still use today... not the same one, but the same color - L♥VE it. It is a bronzy-brown-gold eyeliner from L'Oreal, and Toni had this Champagne color lipstick from Cover Girl or Mary Kay or something... Oh yes we went there... Dark brown liner, with super light, shimmery, gold-ish lipstick.... We looked
HAWT
! If I can find a picture, I'll post it.
5. Have you ever purchased a beauty product from a vending machine?
They have these!?!?! Holly smokes, that just made my day! I haven't, only because I didn't know these existed... Now that I know they do, I'll have to find one, and see what they have!
6. Do you like where you live?
I love it here! Apparently I'm one of the only ones. It's warm/hot most of the year, but not humid so my hair doesn't go flat/frizz; there are no bugs (except roaches), no snow, and everyone knows everyone (
seriously, it's crazy how this big city has such a small town feel
).
7. Is there a movie you've been wanting to see?
I haven't seen a movie in the theater for a LONG time, there are a few I want to see, but they are all "I would rather wait until they come out on DVD." Seriously, Hollywood, what's the mediocrity lately? I do actually want to see Black Swan, and that other one with Natalie Portman... I think I might have a little girl crush on her...
8. Where would you like to visit?
Everywhere! Oh you mean pick one? This year BF are trying to decide where to go on our yearly vacation. On the table? Hawaii or the Mediterranean, I'd love to visit either, equally. Oh, and BF keeps throwing Ireland in there.
9. What's one thing you love about yourself?
I am very reasonable and logical. I didn't realize this until I began to notice how unreasonable everyone else is. People love dramatics, stress and blowing things out of proportion, and so when I say something reasonable or sensible, it makes me look really smart. "
Why didn't I think of that?
"
10. Weekly goals:
Get back on my studying track. I created a study schedule and it has pretty much gone by the wayside... It's funny how much time cooking and American Idol take away from study time...
Hi lovelies! Did everyone have a good week? I wouldn't call mine good, but I did get a lot accomplished. I've decided to join iHeart Organizing in her year-long home organization project. If you're interested check it out. She's breaking it down so that a little gets done everyweek- and each step takes maybe 5 minutes. I also still managed to get some homework done amidst playing "Cook" for my family. I was worried about the status of my Domestic Goddess-ness, but it turns out,
I CAN COOK
! Who knew?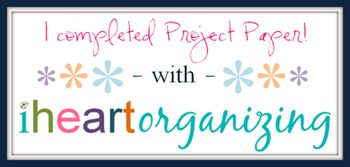 Everything I made this week was a hit, and I got lots of compliments from the guys. I'm not going to take it up full time (
that's what Mom, Grandma, and BF are there for, and I wouldn't want to put them out of business
), but I'm glad to know that I
can
do it as an alternative to fast food/Starving to death- and I really enjoy it! I tried to challenge myself each night to get most of the meal prepared, so that the next day I would spend less than 1 hour getting dinner together (
including prep and cook time
).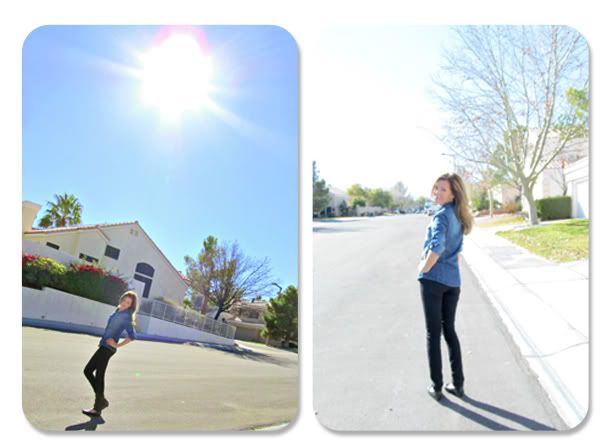 Copy this Poll and paste on your blog or in the comments. If you put it on your blog, be sure to leave a link in the comments, I'd L♥VE to read your responses!
1. Mood:
2. Are you a red lipstick kinda girl?
3. Do you wear a watch?
4. What was the most cringe-worthy beauty moment of your teenage years?
5. Have you ever purchased a beauty product from a vending machine?
6. Do you like where you live?
7. Is there a movie you've been wanting to see?
8. Where would you like to visit?
9. What's one thing you love about yourself?
10. Weekly goals: