As previously stated, I have this feeling that 2011 is going to be a great year! I'm not sure why, but I have a feeling...
I hope everyone had some serious fun last night, but not TOO much fun, of course. BF and I should technically have been in jail this morning. Yep, that's how hardy we partied. We spent the afternoon shopping at my new favorite mall (more on that later), and then we joined my mom and Grif at Northside Nathan's for dinner. It's a fun little pizza/salad/chicken finger/sports bar/arcade joint not too far from home. We considered somewhere fancy, but no one thought to make a dinner reservation, in Las Vegas, on New Years Eve, *facepalm.*
Afterwards, we hit up the Red Box to rent some movies. Nothing says "party animal" like a bunch of adults in their PJ's, snuggled on the couch with blankets watching movies! We watched one of my all time favorite movies, Pirates of the Caribbean, because BF has never seen it. I tease him all the time that while I was "enjoying my childhood watching movies like Pirates (wait- didn't this come in out in 2003? OK, not exactly during "my childhood"), and the Sound of Music," he and his brother were knocking of liquor stores... Anyway, after the movie, we watched the Las Vegas fireworks, and sipped nectar from the most luxurious bottle of Von's brand Sparkling Apple Cider we could find (the good stuff, Martinelli's, was sold out). Then we danced in my living room, so romantic! To cap off a perfect evening, I was given a sneak peak to the concert of the century: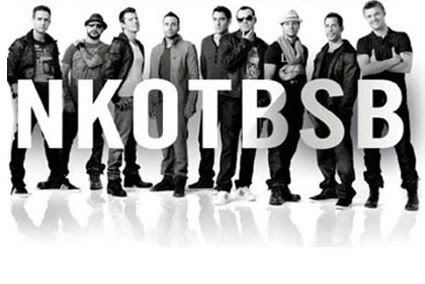 Like I said, it's going to be a great year!